Time for another Friday mash-up! Your free pic this week is the commencement image from the CFC Style Fan-Book's first issue. You may have seen it already in the Mega Man Official Complete Works book but it was printed rather small there, making it hard to enjoy all the fun details.
Here is the image as it originally appeared: Rock, Blues, Forte, Duo, Rush, and Dr. Wily can all be found representing classic Rockman, while X represents his own series in what was his latest high-fashion X3 armor.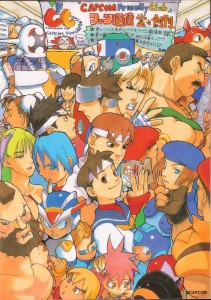 As a bonus, here's the version from the Capcom Design Works Early Days art book, that lacks the cropping around the edges. (The printed colors also came out a bit lighter.)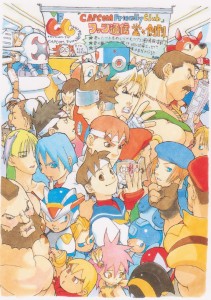 Art by Ikeno.