Earlier we heard Dr. Right explaining the origins of Capcom's arcade mini-mascot, and just this week we saw Mobi-chan hanging out in the Capcom Secret Laboratory report on Rockman 2: The Power Fighters (which incidentally, Mobi-chan appears in as bonus item). Now check out Mobi-chan as you've never seen before: unmasked to reveal a cute girl inside!
From Capcom Illustrations page 125: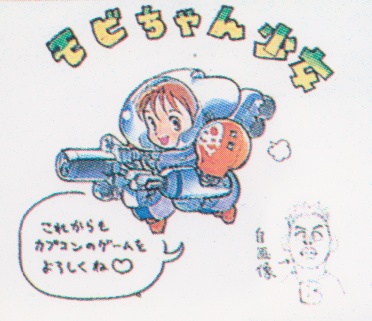 Art by Bengus, who knows you can never get enough of girls in mobile combat suits.
Please continue to support Capcom games (or she'll have to hurt you)!