Rockman's 24th birthday is here (not for very much longer now)… I tried to do like a big thing last year, but this time around I haven't quite been able to find the motivation. But still, I should put something up, right?
Here's a special Rock & Rush 4 koma by Sakura from Rockman's 10th anniversary, featured in CAP! volume 4. Thought I'd try out a different ways to format the translation, so mouse over the text bubbles to read the English.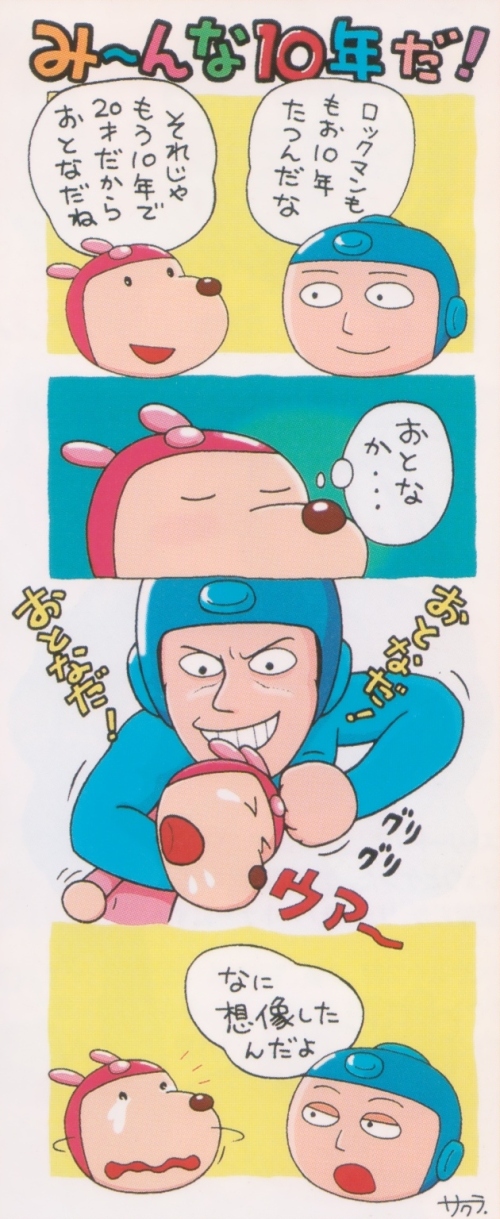 At the beginning of 2011, I was so excited to be a Mega Man fan. At the end of 2011… I feel like Rush in the last panel. But, there's good years and there's bad years for anything. Let's see what the big 25 brings.