For your free pic friday pleasure! A holocard scan from Carddas' classic Rockman card series featuring the star of the week, Blues! Joining forces with his little brother, these two are unstoppable!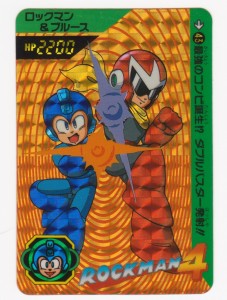 Rockman & Blues
HP 2200
43. The Creation of the Strongest Combination!? Double Buster Fire!!
---
Kinda gives you a warm, fuzzy feeling, doesn't it?