A lot of exciting news today surrounding the Mega Man Legends 3 Project. Their first fan-interaction poll is up, where fans can vote on which design will be utilized for their new female character, tentatively called "Lilly." Nine experienced Rockman series artists each submitted a design utilizing an official character biography from the DASH3 planning team as a reference. Who is this Lilly?
From Capcom Japan's Site for the New Heroine Design Competition: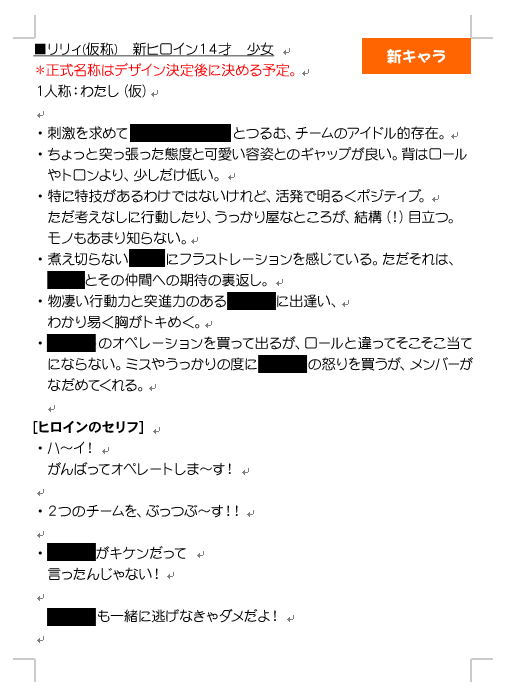 New Character
Lilly (temporary name) New Heroine 14 Year Old Girl
*Her final name will be determined after the design is selected.
First person pronoun of choice: Watashi (this could change)
Seeking excitement, she hangs out with ________ and has become something of a team idol.
Her rather stubborn attitude contrasts with her adorable appearance. She stands just a bit shorter than Roll or Tron.
Even though she doesn't have any particular special skills, she's very cheerful and positive. She usually acts a bit absent-minded, and her frequent (!) carelessness tends to stand out. There's quite a bit she's not very knowledgeable about.
She often gets frustrated by the indecisiveness of _____. Her expectations towards _____ and the gang are far from reality.
Once she witnessed the incredible mobility and speed of _____, she could feel the excitement welling up in her chest.
She takes on the role of spotter for _____, but unlike Roll, she's not very reliable. Her mistakes and carelessness invokes the fury of _____, but the other members always smooth things over.
The heroine's lines:
"A~ll right! I'll do my best to spot for you!"
"We'll pu~lverize those two teams!"
"Didn't I tell you that _____ was dangerous!"
"I won't leave _____ behind!"
---
Lilly (if that winds up being her name) seems to be the air-headed cheerleader type for whatever this seemingly new group is. Her choice of personal pronoun may seem strange to those of us in English who for the most part use "I", but in Japanese your choice of how you refer to yourself can say a lot about you. "Watashi" is fairly standard, not especially effeminate or tomboyish, and polite but not overly polite. This word choice might change depending on the style the character grows into.
And now that we know a little bit about her, what do you think she should look like?