I wasn't going to put this up, but then somebody went and dared me.
2011 is the year of the rabbit in the Chinese zodiac. It actually doesn't start until February though, or something like that. Here's a little thingy I put together while intoxicated, which also happens to be the recommended state for viewing this.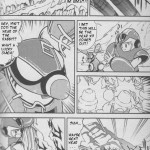 Happy New Year, X fans!